Cherie Ray, MLA, Consultant and Coach, is an accomplished business person and academic who has successfully built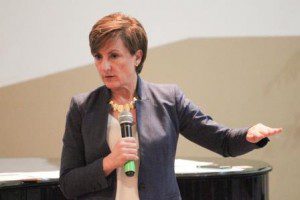 and sold 3 successful businesses while deeply exploring the spiritual nature behind the human experience. She has successfully integrated these two paths which offer her clients 'the whole enchilada' for creating a life where they thrive with passion and success.
She is big-hearted, compassionate, wise, caring, and committed to the harmonious well-being of her clients. With her proficient nature in business, her understanding of the creative process, her certainty in human potential and possibility, and her enthusiasm for life, she brings a fresh approach to teaching and coaching business leaders, teams, individuals, families, and couples to fresh levels of new experience, innovation, and success.
Behind the Scenes Bio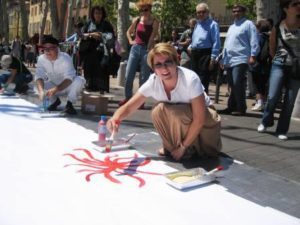 When I sat down to write a Behind the Scenes Bio, I wanted to share bits and pieces of my life that feel relevant to the work I love doing. Upon reflection I see four consistent drivers, which turned into passions for me: freedom, the human mind, spiritual intelligence, and creativity.
Freedom is something that has always been a burning fire-in-the-belly for me. The quest for Freedom has taken many forms and many definitions. For me permission is a major player in this part of the game. I'm always grateful and surprised how a fresh definition comes to me around freedom and how the unwavering support of spiritual intelligence is there to support me in living authentically.
Freedom and Spiritual Intelligence:
The impetus for:
Building and selling 3 successful businesses
Yoga Teacher Training
Designing and building a creativity studio
Answering the call to so many forms of spiritual exploration; travelling around the globe, a few times!
There are too many to mention here but they all brought me a bigger definition of TRUTH, freedom, and the spiritual intelligence behind all life.
Creativity: Impacted so beautifully by my childhood experiences of creating lead me to fill closets with art materials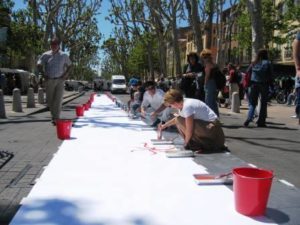 in my adult life while watching them sit year after year. In the early 2000's, after selling my last business, I had exhausted all excuses. It was time to move from thinking about creating to engaging with creativity. This brought me to the Point Zero Painting Process with Michele Cassou in Taos, NM. This experience rocked my world. It was in this process that I discovered how bound I was. I with loaded down with so many judgements inhibiting my freedom. Through the simple process of engaging, layers of mental limitations dissolved and the opportunity to experience innate well-being and freedom occurred. There is a spiritual quality to creating, with no goal in mind, which called on everything I believe to be true about me or thought I knew about life. At some moment, even if it's only an instant, there was a moment where everything fell away. This experience is best described as a moment of grace. I could believe it and I couldn't explain it.
Creativity:
The impetus for:
Dropping out of every art class I ever enrolled in
Signing up for every workshop Michele Cassou taught for years, again, too many to mention
Accepting the invitation to work with Michele facilitating this amazing spiritual process
To opening True You Creativity Studio, LLC in Houston, Texas
Accepting the invitation to study coaching
Saying yes to what life asks of me
Taking risks and following my inner guidance
The Human Mind and how it determines my every experience. This intrigued me from an early age when I noticed peoples' level of happiness/peace had nothing to do with their position in life. It made no sense to me how people could have every comfort and not be happy or feel safe (include me in this group).
The Human Mind:
The impetus for:
Getting a Master's degree from Texas A&M University. This showed up for me in my Master's thesis, "Perception and Physicality in a Designed Environment: A Study of Tangible and Intangible Contributors to Residents' Satisfaction in Senior Living Communities. This work earned a commendation from the American Society of Landscape Architects for effective, focused, and thorough research. This investigation showed me the role perception was playing but it didn't show me the 'how' it was universally working in each individual.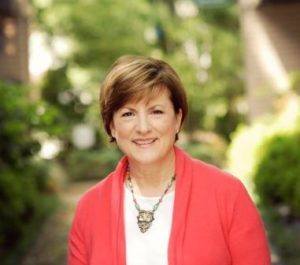 Pransky & Associates Mentee Program. I landed in a conversation that introduced me to the work of Sydney Banks. This gave me the 'how' I was looking for. The teachings of Sydney Banks explained to me how our experience of anything and everything is created. This ignited a desire to understand more about the engineering behind the human experience coupled with the spiritual nature of life. The impact of this understanding leads me to study with many 3 Principles teachers. Once again, too many offerings to mention, but each bringing a deeper appreciation and understanding of the human experience
With great commitment and enthusiasm for my client's success, I bring a fully integrated understanding of what determines your sense of well-being, universal truths about life, and what engagement in life can do for you. You will discover a natural ease to being you, less stress, more inspired creations, resilience, fresh insights and inspirations. You will have a deep understanding of how this unfolding process of aliveness and insight will continue for you the rest of your life.
Let's have a conversation!
~Cherie Ray
Life Coach & Consultant
"Cherie Ray is a gifted, grounded, heart-centered coach dedicated to creative success. She can get you in touch with your aliveness and help you move in the direction of your dreams." Alan Cohen
Our Vision
To be in service to humanity. Teaching the earthly understanding of the universal human experience in order to facilitate self-acceptance and to enable relaxation into our spiritual nature while navigating life. Inviting and allowing Divine Intelligence to lead the direction and form of our work.
Our Mission
We support others in understanding how state-of-mind impacts intimacy, collaboration, productivity, profitability and possibility. We work with individuals, teams, couples, families and corporations. We teach an understanding that brings each participant ease, hope and resilience.