Cherie Ray is gifted, grounded, heart-centered coach dedicated to creative success. She can get you in touch with your aliveness and help you move in the direction of your dreams.
– Alan Cohen, Lecturer, Teacher, and Author
Cherie Ray is a unique and inspired leader into the process of exploration of the self through painting. She aims for truth and freedom of expression, holding the space for people to be who they truly are and realize their joyful potential in their creations.
– Michele Cassou, Point Zero Teacher and Author
Though I've focused on my spiritual path for years, it was through my work with Cherie Ray that I was able to round that final corner into unconditional life and peace. Cherie's steady, shining positivity and creative approach to her coaching were just the mulch I needed to blossom in a whole new way.
– P.V.
I am not exaggerating when I say you changed my life … that afternoon was an awakening for me and within a short period of time a transformation happened. Now I feel like a butterfly emerging from a cocoon!
– K.O.
Why Work with Us?
Do you desire to live in a fresh way regarding your career, relationships and your creative process? It is not only easier to experience that you imagine, it's also natural.  In our work together you will have the opportunity to learn without trying, and by understanding more, the limitations you are experiencing now will fall away.
It's practical. It's real.
Saturday, June 29, 2019
While the creative process can appear mysterious, it operates on sound, dependable principles. In this hands-on workshop you will experience and learn how creativity works.
The Jung Center of Houston
Saturday, July 20, 2019
Want better communication? What if it's not in the speaking but in the listening? In business, love, and life, nothing supports collaboration and goodwill more than understanding.
5 Day Intuitive Painting Workshop
Weds July 24 – Sun July 28, 2019
Experience your natural ability to create. You will learn and experience how to receive, remove limiting blocks and connect to your creative expression.
I bring my uncommon blend of caring, experience, and commitment to my work so clients can experience a deep understanding of how people universally operate, how possibilities and opportunities can be seen, and how the creative process works. From this new perspective clients see how fresh change, innovation, and connection can happen effortlessly.
I am committed to light-hearted learning, and to supporting my clients in following their internal spark while seeing the simple in what looks complex. In my decades of exploring the spiritual nature of life while navigating life in real time, I see where true leverage comes from.
I am an international consultant and coach specializing in human potential, peace-of-mind, creativity, and resilience. My experience in building and selling 3 successful businesses while exploring the spiritual nature of life brings an all-inclusive understanding to my clients for living successful and meaningful lives.
I work with individuals, business leaders, teams, couples, families, and teens. My professional clients span all career paths including physicians, engineers, defense contractors, logistics specialists, artists, scientists, and educators who are seeking to thrive in their chosen professions, instead of burning out. For couples, families, and teens, my work supports them in understanding how rich connection can happen while navigating their uniqueness.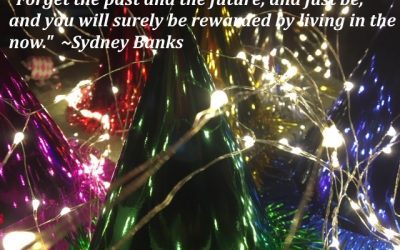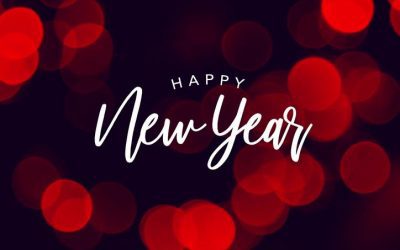 We're on the cusp of a New Year! This February marks the 12th birthday of True You Creativity Studio. At the conception of this inspiration, I could never have imagined how many wonderful people I would get to know.
read more