Esalen, Big Sur, CA, June 2021
June 6, 2021

-

June 11, 2021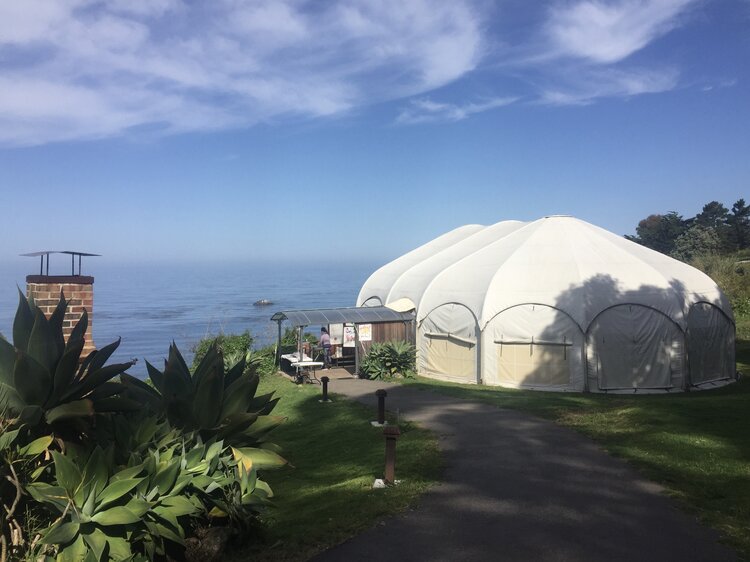 Esalen, Big Sur, CA, June 2021 (dates pending)
Sun, Jun 6, 2021  Fri, Jun 11, 2021
The Painting Process Rediscovered: The Magic of Spontaneous Expression
For many of us, it is difficult to simply let go, create and express ourselves. Programmed to fear judgement, we set narrow boundaries on our creativity. The "dragons" of product, meaning and control limit our choices of subjects, colors and forms. However, once we find Point Zero, the ground from which creation springs, we can push these fears aside and recapture the magic of spontaneous creation.
This work offers practical ways to dissolve creative blocks and find inspiration so that art becomes not a means to an end but a place we inhabit, a place to explore our true selves and the mystery of our lives. Michele Cassou has created an original approach to painting as a tool for self-discovery and spiritual exploration. This workshop is five days of painting, support, stimulation, free play and self-realization for artists and seekers of all stripes, educators, counselors, meditators — anyone with a thirst to revitalize the creative juices.
Michele Cassou, Cherie Ray, and other teachers facilitate this workshop.
No experience is necessary, just the desire to unleash your spontaneous self-expression. Please bring a painting smock.
($50 materials fee will be added to the workshop cost)
For more Information or to register, visit Esalen's website: esalen.org (registration available starting in the Fall of 2020)