One Day Intuitive Painting Retreat: Creative Blocks – I want to. Why don't I?
October 4 @ 10:00 am

-

5:00 pm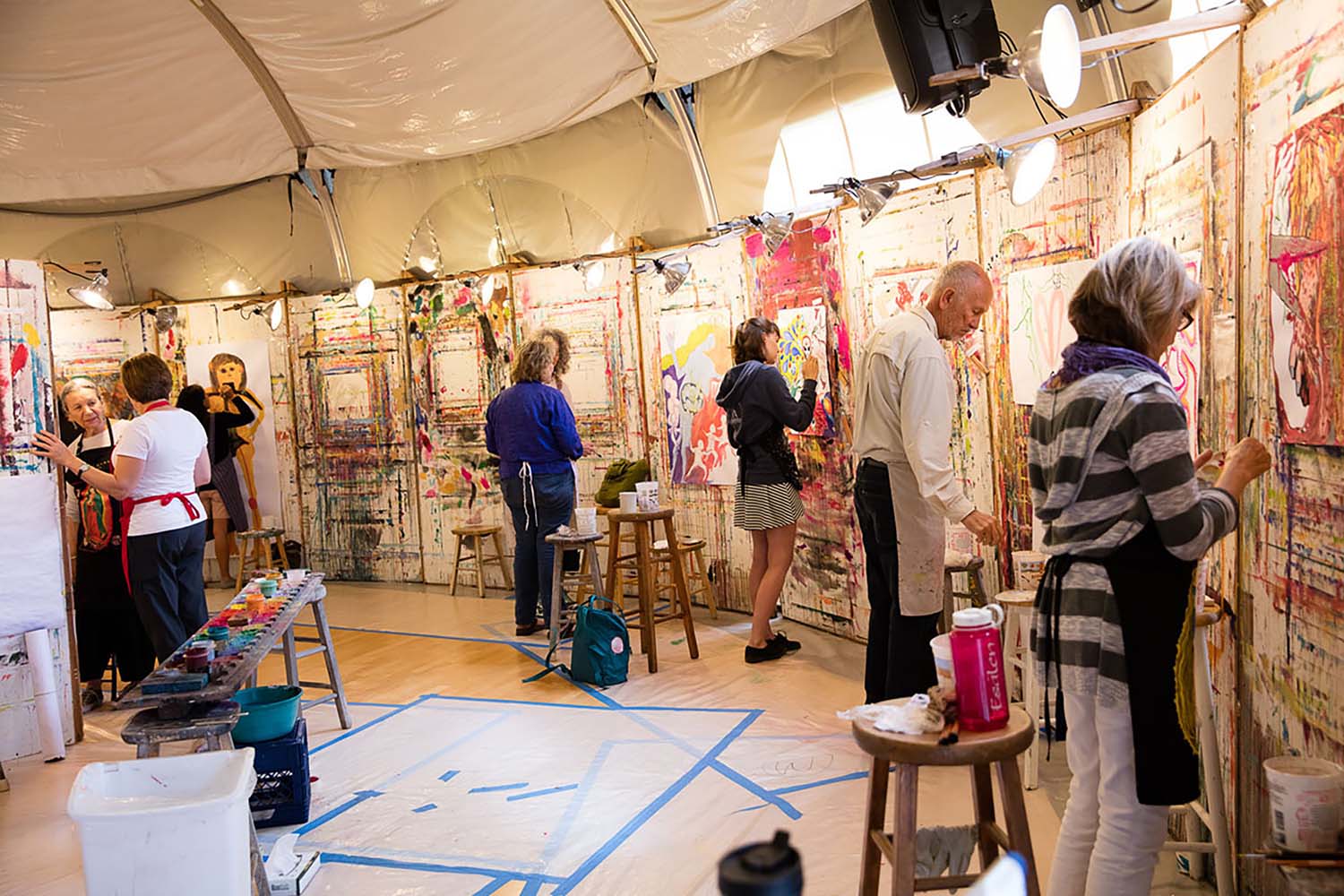 Sunday, October 4th
10am-5pm central time
9-4 Mountain, 8-3 Pacific
Noon-6 UK,1-7 Paris
Do you find you have a desire to create, you buy materials to create with, but then you don't? Why does getting to your creating space from where you're sitting seem like such a long distance, not just a few feet?
It doesn't matter if you're drawn to create with clay, words, food, clothes, paint, accounting, metal, engineering, sports, or gardening (you name it), it all works the same. Creating is completely natural.
In this coaching and Intuitive Painting workshop you will learn what gets between you and your creating.  You will gain understanding about creative blocks, how creativity operates, and experience the gifts creating can bring into your life.  You will also gain understanding about what stops you from exploring your creativity freely.
Explore in a critique free, comment free studio where your individual creative process will be nurtured. No experience is necessary. In fact, no experience is a plus!
With this fresh understanding, you will experience how living fully expressed brings aliveness into your life. You will take this understanding with you as you give yourself permission to explore the creative endeavors you're drawn to explore. It feels great to create!
Intuitive Painting is available virtually! We come to you via Zoom. It's not a problem if you don't live near the studio. We come to you via Zoom on a large screen. You will be painting alongside the painters in the studio.
Cherie Ray has studied with Michele Cassou for 16 years. She has traveled and taught, both new painters, returning painters, and Intuitive Painting facilitators, with Michele for 11 years. Cherie teaches and supports the pure integrity of Michele's work.
No experience necessary. No comments or critiques are permitted.
All materials are provided.
All events can be attended 'VIRTUALLY'.  It's so easy.  For more information email Cherie at cherie@trueyoucreativity.com
$150
**After purchase, info will be emailed to you at the email address you provide with your registration!